Child Nutrition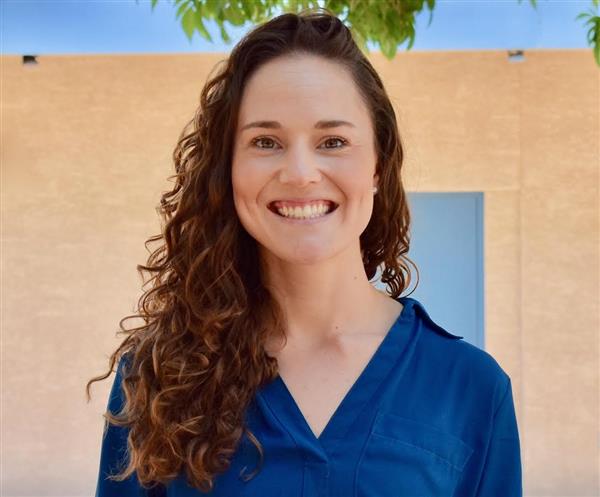 Phone:
Email:
Degrees and Certifications:
Ms.

Brienne Berg, RDN

Child Nutrition Coordinator

Welcome to the Child Nutrition Department! We are proud to serve quality, nutritious meals to students so they are well-prepared to learn. All of our meals are designed and analyzed to meet strict federal guidelines. In addition, our recipes are revised to reduce fat, sugar, and sodium while increasing fiber content. The Child Nutrition Department also provides learning experiences in nutrition education and encourages good eating habits to support the health & wellness of every student.

brienneberg@alhambraesd.org • 602.336.2985
Child Nutrition Documents
Please complete this form and submit it to your school nurse to request a special diet accommodation.

Complete este formulario y envíelo a la enfermera de su escuela para solicitar un alojamiento de dieta especial.

Please see the attached AESD Meal Charge Policy for the 2018-2019 school year.
Department Information
Fresh Fruits and Vegetable Program

Alhambra School District received a grant for our schools to participate in the Fresh Fruit & Vegetable Program offered through the Arizona Department of Education. Students at Barcelona, Carol G. Peck, Catalina Ventura, Cordova Elementary, Granada Elementary, James W. Rice, Sevilla Elementary, Simpson School, and Westwood Elementary will receive a free fresh fruit or vegetable snack twice a week. We will provide our students with sugar snap peas, star fruit, lady apples, and yellow grape tomatoes. In addition to providing these tasty snacks we will also provide a nutrition lesson about the fruit or vegetable. This program is a great way to introduce young children to different fruits and vegetables and instill a love for eating healthy.

Alhambra's Child Nutrition Department Receives 2018 Champions of Breakfast Award

Alhambra Elementary School District is a recipient of the Western Region's 2018 Champions of Breakfast Award for the category Implementation of an Innovative School Breakfast Model. The Champions of Breakfast Awards recognize schools and districts that operate exemplary School Breakfast Programs. In 2017, Child Nutrition implemented the Breakfast in the Classroom model district wide.