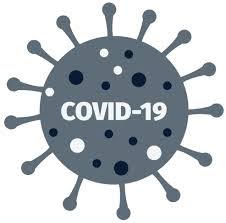 Every Alhambra School Health Office will operate differently due to our response to the COVID-19 pandemic. Parents should review the information below to learn how the School Health Office will care for students and to better understand their role as we partner to safeguard the health of our community.

To learn more about the protocols in place to keep students and staff safe read the Healthy Teaching and Learning Protocols (HTL) here.
Symptom Screening at Home
All children should be checked for COVID-19 symptoms at home daily before leaving for school (click here for the Symptom Screenings poster). Children with COVID-19 symptoms - even MILD symptoms - should stay home. Please call their school to report the reason for their absence. You will receive a return call to discuss information on testing and return to school requirements. You may be able to take your student to school for free COVID testing.

AESD is following Maricopa County Department of Public Health isolation guidelines. Unless your child has a documented health condition that is causing symptoms, your child will need to receive a negative COVID-19 test to return to school (in addition to being symptom-free). At home rapid antigen tests are not accepted for release from isolation. Children who have been tested for COVID-19 and are waiting for results should be kept home.

Parents of students with COVID-like symptoms who do not want to test AND parents of students who test positive for COVID must keep students home for 5 days; students may return to school if well and able to mask fully on days 6 through 10. Students unable to mask must remain at home for the full 10-day isolation period. All COVID-related absences are excused.
Symptom Screenings at School
Students complaining of any of the COVID-19 symptoms will be sent to the isolation room, and parents/guardians will be contacted. Research shows that children often have mild illness when sick with COVID-19. Because of this, any complaint will require a negative test in order for the student to stay at school (*except in students who have had COVID within the last 90 days).

Parents who receive a call from school that their child needs to be picked up due to illness are expected to arrive within 1 hour. If parents expect they may be unavailable, they must have someone else available to pick up their child. Updated emergency contact lists are required.

Optional masking in AESD

AESD discontinued mandatory masking on April 11, 2022. Because of this, families now have choices about when and how to return after COVID-related absences. Students who are well, willing, and able to fully mask at school may be able to return to school sooner than those who cannot or will not mask. Your school health staff will discuss these options based on your family's individual situation.
Contact Tracing and Quarantine
Alhambra Elementary School District has discontinued individual student contact tracing and now monitors COVID-19 cases at the classroom and school site level.

If your child has been exposed to COVID-19, we encourage you to contact your school health staff. If your student is not fully vaccinated and has not had a positive COVID test in the last 90 days, the student must stay home for 5 days and wear a mask at school for days 6 through 10 of quarantine (if they won't wear a mask, they will be home for 10 days). We also request that you monitor them for symptoms and keep them home if symptoms develop. You may be able to take your student to school for free COVID testing if they become symptomatic, please call your school health office.
Household Contact Test-to-Stay Program
Because household contacts to positive COVID-19 cases have ongoing, daily exposure to someone who is contagious, it is recognized that these types of exposures have an increased risk of COVID transmission. AESD has developed a test-to-stay program for students with a household member with COVID-19. Click here for a detailed overview of the program. A brief summary:

Students who are fully vaccinated or have had COVID-19 within 90 days with a household contact with COVID-19 do not need to test unless the student develops COVID-like symptoms.

Other students who have been exposed but have no symptoms would be tested by school health staff every other school day for 15 days (10 days' isolation for the household contact, plus 5 days quarantine at home).

These students would be required to wear masks throughout the testing period.

Students testing positive during this period would complete 5 days' isolation and could return to school with a mask if well on days 6-10.

Students or families unwilling to mask would complete up to 20 days at home, based on the start of the household contact's COVID-19 case.

Your school health staff will explain this program if you report a household case of COVID-19.
COVID-related Changes in School Health Offices
Schools will be establishing an isolation room to reduce exposure risk for healthy students. The need to separate healthy students from students who are experiencing COVID-19 symptoms has caused us to adjust a few of our normal practices. Please see the section below for more information.
Asthma and Allergies
We understand that students with a history of asthma and/or seasonal allergies may have symptoms from the COVID list. Please work closely with your health care provider to treat, manage, and minimize your student's asthma and allergy symptoms. Students with a known, documented (by the parent on health forms) history of asthma and/or allergies may not require COVID testing to remain in school if:

The symptoms are mild and well-managed by the student

The symptoms are consistent with asthma and/or allergy symptoms (slight cough, runny nose, throat-clearing)

They have no other COVID-19 symptoms

Here is a chart comparing the symptoms of COVID-19, colds, flu, seasonal allergies, and asthma.

School health staff may request that your child wear a mask at school if the child has tested negative for COVID-19, but has frequent coughing or excessive nasal drainage. Students with moderate to severe respiratory symptoms may need care at home until the symptoms improve, regardless of a negative COVID-19 test.

Small volume nebulizer (SVN) breathing treatments

The Allergy and Asthma Network is currently directing schools to avoid nebulizer treatments as they can aerosolize the COVID-19 virus (put it in the air). The Alhambra Elementary School District will not be providing nebulizing (SVN) treatments at school during the pandemic unless this guidance changes. Please contact your child's doctor to discuss alternative treatment plans using metered-dose inhalers (MDIs) and spacers.
Diabetes Treatment at School
School nurses will work with parents to develop a safe care plan for children with diabetes. The goal of this plan is to reduce the number of health office visits because this reduces the students' risk of exposure. Plans will NOT include having students eat lunch in the health office and will involve designating other school adults to assist in the care of children with diabetes. Parents may want to consider having their diabetic child eat breakfast and take their morning insulin at home to assist in reducing the number of health office visits needed.


Recognizing that the school health office is an area of higher risk for a COVID-19 exposure, the fewer visits by students to the health office lowers their risk of an exposure.
First Aid at School
School nurses will work with teachers and school staff to ensure that minor health issues are addressed and first aid is provided away from the health office to reduce as much potential student exposure to COVID-19 as possible. Staff will be trained to follow the "When to See the Nurse -- Guide for Teachers" document and will be provided the necessary supplies. The health office will always be available to support serious injuries, illnesses, or emergencies.
Prescription Medication at School
All morning doses of prescription medication must be administered at home. There will be NO regularly scheduled early morning medications or procedures. Health staff will be testing students returning from illness absences and processing students sent to isolation with symptoms each morning. As usual, any health emergencies will be handled.